Motorxloo Reinventing How Dealerships Buy and Sell Vehicles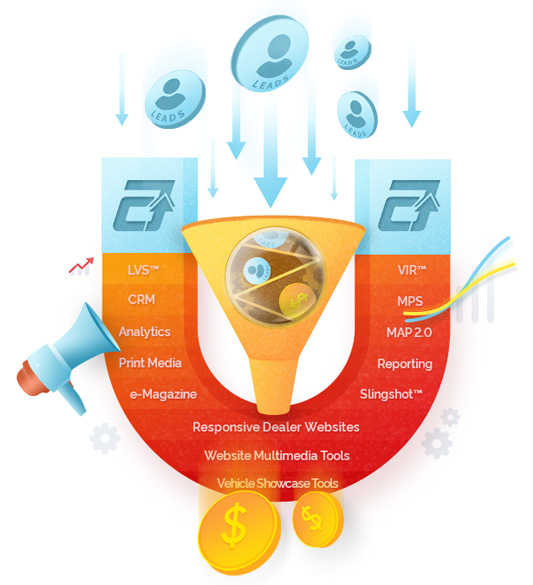 Our dealership software solutions help increase efficiency by automating processes and streamlining operations. Dealerships are able to seamlessly list their vehicles on their own website, leveraging Web 2.0 technology to create a two way dialogue with their customers. From the dealership perspective, the Motorxloo software adapts readily to their workflow, enabling them to work more efficiently, reduce cost, and provide better information to their customers.
It's easy to view technology as an expense, especially in these difficult times. What separates our online tools, is our solutions are at the forefront of the primary drivers for a dealership, which is driving sales. While it can be difficult making decisions on what technology in which to invest, it's easy for us to demonstrate to customers that not only can they generate immediate results with Motorxloo software, but they are much better positioned for long term growth.
Why Motorxloo?
Simply put, because we understand Internet marketing for automobile dealerships. And we are committed to staying ahead of the curve as technology tools and Internet marketing strategies change.
We understand the challenges faced by dealers who want to take advantage of the growth of the Internet, but don't want the large costs associated with some solutions available. We don't want you to list cars, we want you to sell them! Working with us will be easy and profitable. The Internet is the marketplace of today.