Motorxloo helps innovative dealer groups leverage our web-based technology to increase their motor vehicle dealership visibility in local, national and even international markets. Our Car Yard Software solutions help increase efficiency by automating processes and streamlining operations.
We understand the challenges faced by dealer groups who want to take advantage of the growth of the Internet, but don't want the large costs associated with some solutions available.
Dealer groups are able to seamlessly list their stock on motor classified services like eBay etc Motorxloo offers a complete yard management system (YMS).
Effectively showcase your stock inventory on the Internet. Having access to the Yard Datafeed and powerful real-time analytics provides valuable incite as to how your customers find your site, increase consumer participation and ultimately lead conversion. With our YMS you will be able to exchange your dealer's stock with the most popular services in New Zealand and Australia.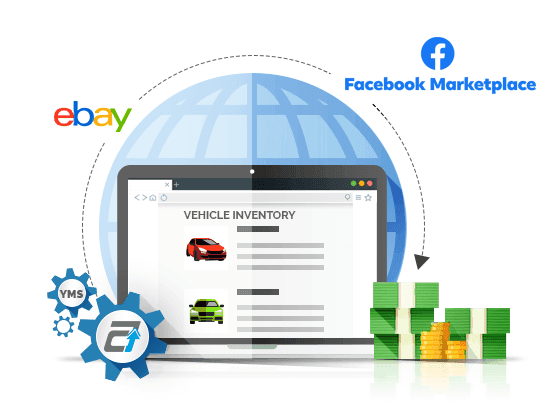 Leads generated online are much more measurable than traditional lead generation for dealer groups. We provide our motor dealers websites with unmatched automotive SEO technology to get your dealer website first page Google, Yahoo and other engines search visibility. Motorxloo's Customer Relation Management is integrated with Phone, SMS, Live chat and Email Marketing, so leads are given instant attention. Track leads, measure win/loss ratio, converting leads into active clients, interact and store correspondence about the client at CRM. It can function both independently or integrate with existing business processes and moreover Motorxloo Vehicle Dealership Car Yard Management Software.
What separates our online tools, is our solutions are at the forefront of the primary drivers for a motor vehicle dealership, which is driving sales:
We can provide a range of different functions and possibilities, covering all the day-to-day website requirements. We understand Internet marketing for motor vehicle dealerships.
Enable your visitors to share what they have found on your site with others through social networking like Facebook, Twitter, Pinterest etc by our Social Media Marketing software. Don't forget about mobile sites. Motorxloo's mobile platforms let vehicle dealers to upload stock seamlessly in under a few minutes. Our mobile designs are just as flexible as the desktop version of our platform.
Motorxloo provides motor dealers with cutting edge inventory marketing tools that are proven to drive more traffic, increase consumer participation and improve conversion ratios more than any other service today.