Products
Dealer Management Software Solutions
Autoxloo offers a complete dealer management system, to effectively showcase your vehicle inventory on the Internet. All Autoxloo products are integrated with a single user login, allowing you to easily update your inventory and manage your dealership Internet marketing program.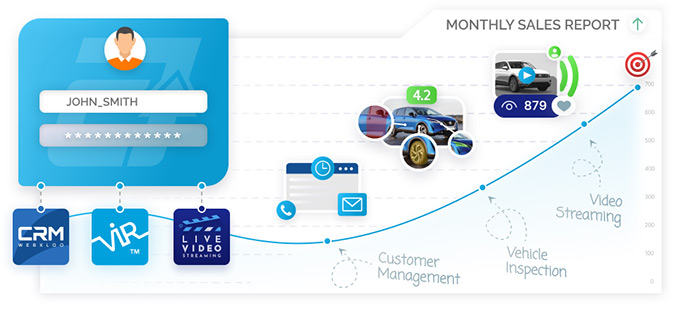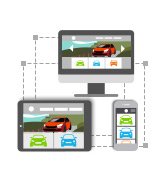 Responsive Dealer Website
Dealer Website Platform gives our clients 100% control of the look, feel, layout and content of their dealer website to make sure they are able to keep pace with ever changing market conditions.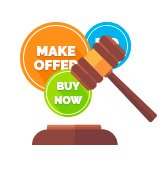 Marketplace
Marketplace, a complete wholesale and retail auction platform, offers you a full spectrum of auction services including such features as: "Buy Now", "Make Offer", "Reserve Price", "Proxy Bidding" and many more.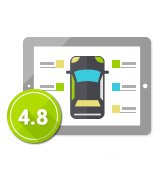 VIR™
Our Vehicle Inspection Report™ software gives a new breath to the old car inspection process providing a real-time data stream, storage, reports and data distribution capabilities.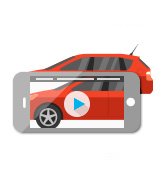 LVS™ – Live Video Streaming™
It is a real-time video session presenting a vehicle on the customer's request. LVS™ tool allows your customer to see the vehicle live and to make a quick decision on its purchase.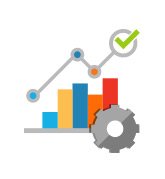 Analytics & Reporting
Having access to the data allows you to adjust strategically PPC campaigns, on site advertising and incentives to increase consumer participation and ultimately lead conversion.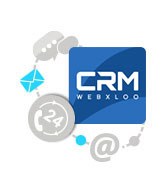 CRM
Motorxloo's CRM gives the ability to track leads, measure win/loss ratio, converting leads into active clients, interact and store correspondence about the client at one common location.
e-Magazine & Print Media
Bring the best of print format and digital distribution to your consumers. Our digital brochures are made with the highest quality. They are virtual magazines that customers can download or subscribe to.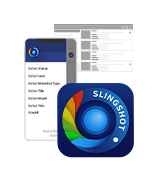 Slingshot Mobile™
Slingshot Mobile™ allows dealers to take pictures and enter vehicle details of a newly acquired vehicle incredibly easy. Capture all relevant vehicle information in 5 minutes or less with our VIN explosion capability.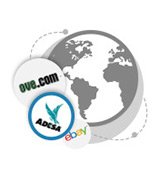 Data Distribution
Software that save your money through innovative logistics programs. Motorxloo provides transportation consulting service which gives unlimited potential in listing vehicles locally, nationally and even internationally.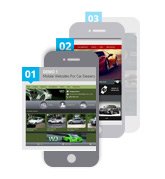 Mobile Websites
Motorxloo mobile websites represent some of the best mobile designs, interfaces, and concepts on the market. Work on all devices and are compatible with major platforms and OS, including Android, Apple and Windows.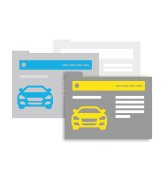 Microsites Factory
Dynamic microsites with live inventory is an extremely powerful technology with inherent capabilities to attract prospects and capture leads. Enter the microsite as a marketing tool that delivers big-time results.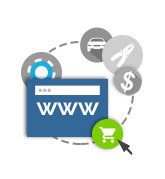 eCommerce Website
eCommerce website is a great solution that offers lots of online storage space, inventory, bandwidth, professionally-designed templates and SSL technology. Push your revenues to another level.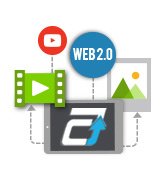 Website Multimedia Tools
Motorxloo offers a full range of multimedia functionality: text, graphics, audio, photo images, animation, full motion video, data etc. Web 2.0 technology supports latest multimedia options online.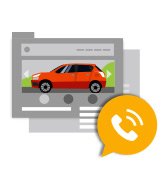 Dealership Showcase Tools
To showcase your stores and inventory online: use professional-looking, customizable templates and get closer to your customer through Live Chat and Click-To-Call.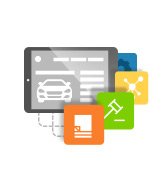 Inventory Marketing
Motorxloo provides dealers with cutting edge inventory marketing tools that are proven to drive more traffic, increase consumer participation and improve conversion ratios more than any other service today.
Vehicle Showcase Tools
Capture customer's attention, differentiate the listing from competitors and spotlight your vehicles with Motorxloo: Vehicle Condition Report™, Make-A-Coupon™, Vehicle Video etc.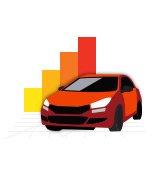 Market IQ
Buy smarter, sell smarter
Maximize your profitability on every deal
Coming Soon…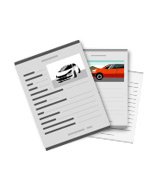 Financial & Desking
Sales, federal and state forms included
Online calculator
Coming Soon…