Analytics & Reporting
Website Analytics for Dealership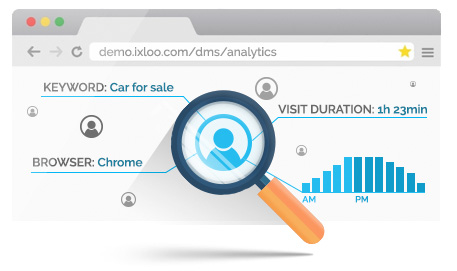 Powerful real-time analytics provides valuable incite as to how did your customers find your site, which keywords did they use, what time of the day do they like to shop, what pages were they viewing during their visit, which device they are using to view your site and much more.
Having access to that data allows you to strategically adjust PPC campaigns, on site advertising and incentives to increase consumer participation and ultimately lead conversion.
Collecting the most detailed information about your customers (potential and current) as well as processing it correctly is a ticket to success for any serious business. You surely need to get the full statistics about the path that your clients take. If you understand the behavior of the people who your website, you can attract more users.