Partnership & White Label
Partnership
& White Label
We have seamlessly incorporated over 30 leading edge modules into its Dealer Management Software Architecture along with its proprietary consumer facing interface. Motorxloo is the leading platform used by 7 active White Label partners in existence in North America, South America, Africa, Australia, Europe, Asia, Indonesia.
Motorxloo welcomes innovation and technology minded partnerships that can best enhance the unparalleled collective product and services offerings that entirely support the needs of the Automotive Dealerships. With a vast array of integration methodology and resource sharing we can support all your expansion needs in growing your sales channel.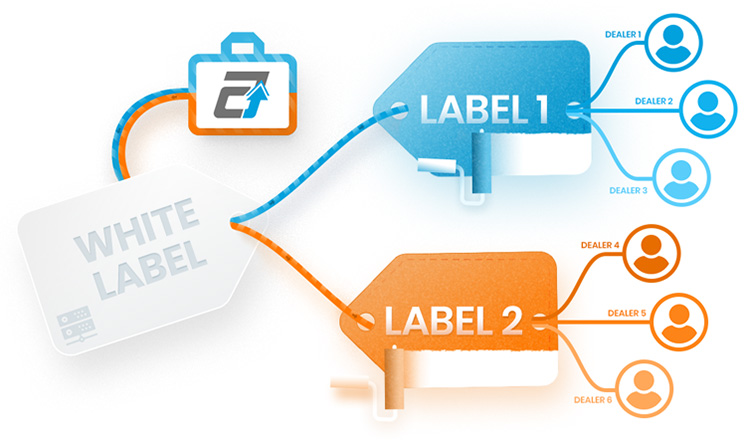 We seldom see DMS providers offer a white label program, mostly due to their limited range of features, functionality and often the lack of connectivity to online classified or listing services, unrecognizable SEO and without any support to speak of. They fall short in much of the needed adjunct modules to bring the dealership a complete one stop shopping experience.
Top Six reasons why Motorxloo is the ONLY choice …
Established and a recognized brand name. Motorxloo is a recognized as one of the leading DMS providers in North America, South America, Africa's, and many countries worldwide.
Best in class technology. We attend and exhibit at over 5 tradeshows every year to present our services and receive instant feedback in improving our products rapidly.
All-In-One solution provider to dealerships worldwide. Solutions for autos, trucks and major motorized vehicles categories.
The presence for competitive advantage that is unparalleled in the industry.
Readiness for VAR Support, Client Support, Training Support and most important Live Phone Support.
The Resources & Velocity to produce, deploy and deliver new features for leading edge modules.
Webxloo LLC created Motorxloo DMS in response to a gap in the online automotive sector. We invite you to complete the form below and let us become your Software Development Partner, Marketing & Sales Force, Technical Advisors or Management Consulting Resources.